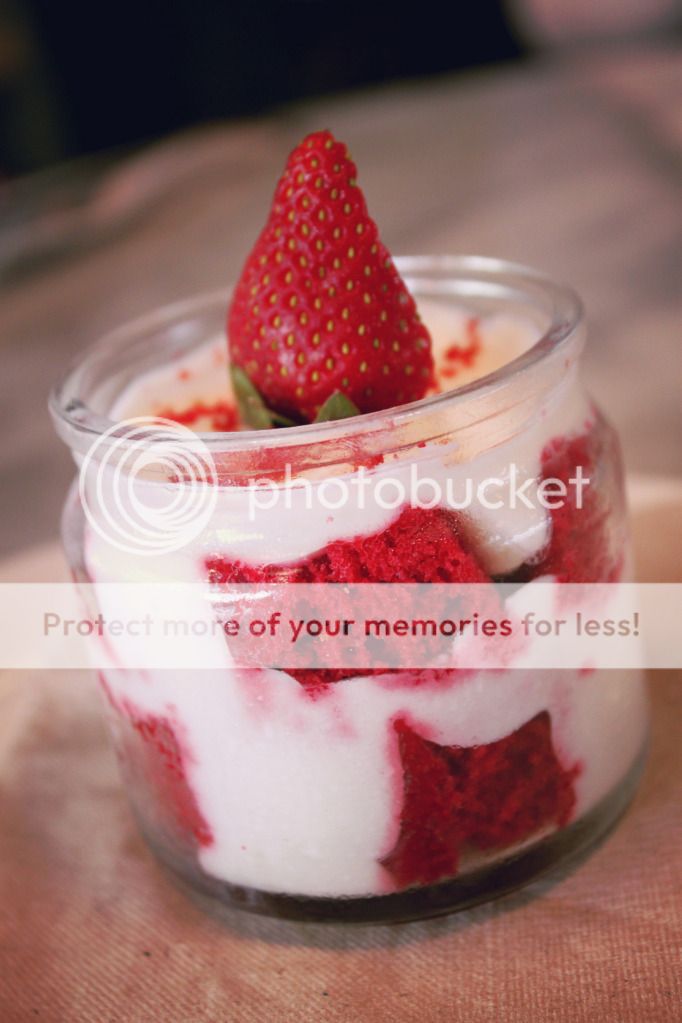 Skelly shirt, Topshop chino & leather vest, Happy Socks, Underground England creepers, Riots Barbie sunnies, H&M belt, Unbranded necklace
I'm such a sucker for menswear pieces nowadays! I always have been in a search for short sleeved shirts but I can't seem to find one in any womenswear store. So I thought why not buy the menswear piece itself? I've always been eyeing this lovely pastel shirt by
Skelly
, but I was always so hesistant because I thought it will look so baggy on me. It is a little oversized, but I love how the bagginess actually gave a vintage feel when I'm not wearing the vest. I paired this shirt with a pastel yellow chino to emphasize the menswear look. To finish off the retro look, I topped it off with a leather vest.
Last Monday was my birthday and I had a total blast. Received so much love from everyone! Firstly my brother showed me a video which was made by my best friends, and suddenly they came, surprised me and brought a handmade cake! And then
Mitha
,
Gaby
,
Mei
&
Arnold
made a fake hateful twitter account and mocked me, to annoy me big time hahahaha! Yesterday, my college classmates surprised me again and gave a lovely chocolate cake from Cheesecake Factory which is just heavenly. Everyone just did it because I seriously never seen anything coming. I also really appreciate everyone's wishes from Twitter, Facebook and BBM! You guys really made my day! Thank you so much!